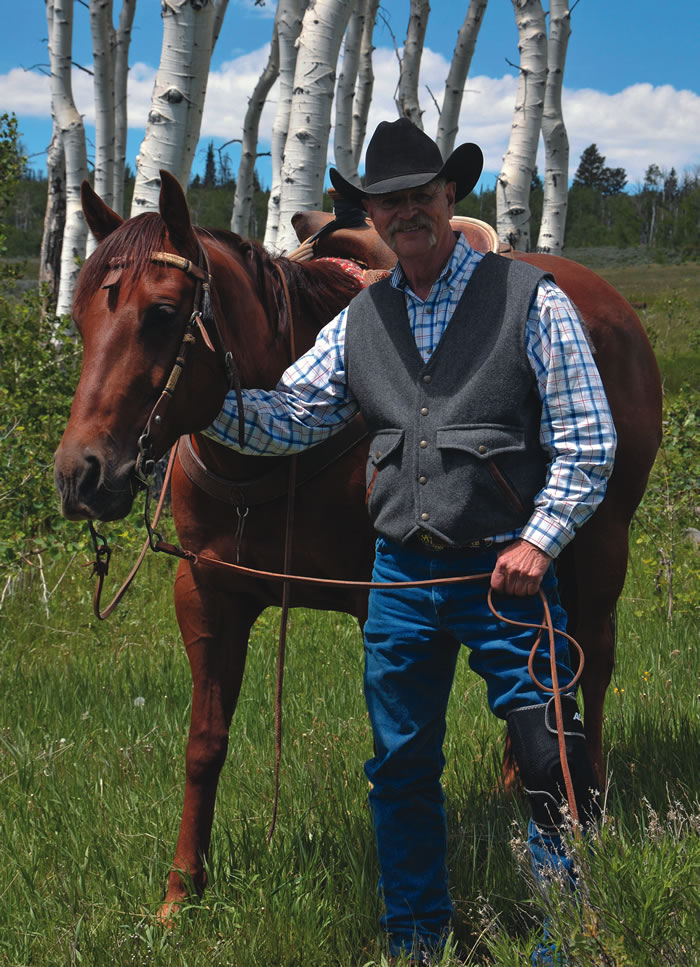 CAA Member since 1978
Born: November 13, 1942
Education: University of Arizona, Northern Arizona University
Living on the Long Meadow Ranch near Prescott, Arizona, as a young boy, and watching his working cowboy father filled Bill's life with horses, cattle, roundups and brandings. The historic stories of the local Yavapai tribal traditions and raids on the nearby American Ranch stage stop developed his imagination about the Native Americans, their culture, weapons and ceremonies. Whether his art depicts cowboys working cattle, cutting or roping horses, wildlife, outlaws, famous lawmen, or Indigenous tribal cultures, those who see Nebeker's sculptures can almost smell, feel and sense the emotions of the historic stories he retells in bronze.
As a member of the Cowboy Artists of America since 1978, Nebeker is now the senior active member, making this his 43rd CA Exhibition and Sale. He is honored and privileged to have been working alongside the greatest artists in this field. Recognized as one of the preeminent sculptors of the horse and cowboy, his personal legacy passed down from his father and working experiences with cowboys, give his sculptures the real flavor of life in the Old West, as well as today's contemporary ranching and livestock industries.
During these two years of the COVID crisis, which closed galleries, museum or stopped many events in the Western art world, Bill was blessed with two commissions funded by private donations in Prescott. In August 2020 his 5,000-pound, 15-foot bronze, If Horses Could Talk, was unveiled at the Deep Well Ranch Road/Highway 89N roundabout near the new entrance to Prescott's airport. In February of 2020 the Yavapai County Sheriff's Fallen Officers Memorial Committee, commissioned Bill to sculpt a larger-than life bronze statue Lest We Forget, honoring all law officers who have given the ultimate sacrifice during the history of Yavapai County. It was unveiled May 1, 2021, on the beautiful and historic Prescott Courthouse Plaza.