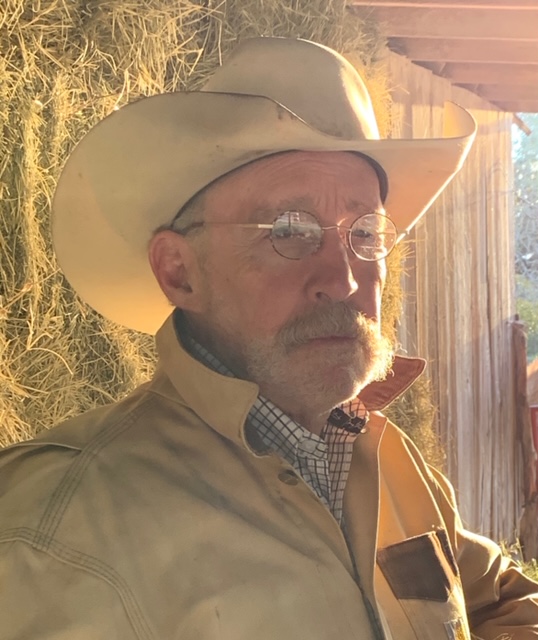 CAA Member since 1993
Born: September 30, 1953
Education: BFA University of Texas; 7 years CAA Mentoring Program
Bruce Greene is one of the legitimate heirs to a cowboy art legacy that traces its beginning to Charlie Russell. It is a legacy that is tied hard and fast to a familiarity and feeling for ranch life reality and based on a bedrock of artistic accomplishment.
Way out in West Texas on historic ranches such as the JA and the Four Sixes, Bruce has discovered and tapped into a deep reservoir of cowboy reality. He has enough artistic inspiration to last a lifetime.
Bruce has seen the sun come up between his horse's ears on the backside of those big Panhandle pastures. It is this privileged perspective that enables him to show us, through his art, the authentic essence of the contemporary cowboy. There will come a time when the cowboys of today will look at Bruce Greene's art and smile at the memory of the way their world once was.
Bruce was elected to membership in the Cowboy Artists of America in 1993 and served terms as president in 2002 and 2013. He served as the president of the CA's Joe Beeler Foundation in 2019. He has been honored to receive numerous awards in sculpture, paintings and drawings in the exhibits of the Cowboy Artist of America. He received the Ray Swanson Memorial Award for his painting When Freedom Isn't Free in 2007 and In The Brazos De Dios in 2012. Bruce received the Traditional Cowboy Artists Association award for a work best representing the cowboy in 2009 for painting and 2010 for sculpture. He was inducted into the Texas Cowboy Hall of Fame in Fort Worth, Texas, in 2018. At the 2018 Prix de West he received the Donald Teague Award and was honored to be the bolo artist for 2019. The same year, Bruce received the gold medal for sculpture, the Anne Marion Best of Show and the Patrons Choice award for his bronze, While Ridin' The Canyon Rim.
Bruce and wife, Janie, restored an 1883 farmstead outside Clifton, Texas, in 1991. They continue to enjoy the beauty and the people of the Texas hill country. Their three children, with their spouses and nine grandchildren, know it as a home away from home.