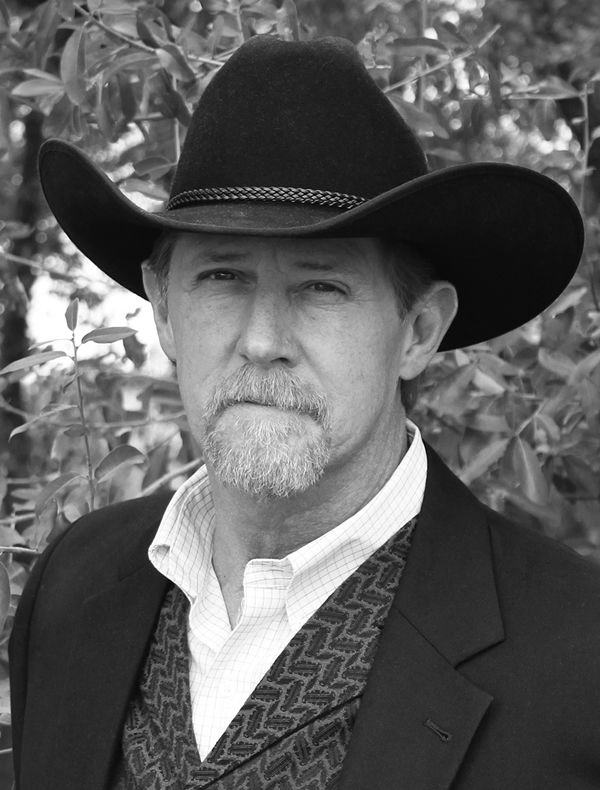 CAA Member since 1995
Born: September 17, 1954
Education: Self-taught, mentored by James Boren; CAA Museum Workshop, Kerrville, TX, Harvey Johnson/Melvin Warren; Bosque Conservatory Workshop, Clifton, TX, Bettina Steinke

Contact:
Studio 254-675-3143
martingrelle@outlook.com
Born and raised in Clifton, Texas, Martin Grelle and his wife, Joyce, still live on a small ranch a few miles from town. His studio sits in the picturesque Meridian Creek Valley, surrounded by the oak and cedar-covered hills of Bosque County, just a short distance from his home, but also within a few miles of the family and friends who are so important in his life. He has two sons, Josh and Jordan, who have left home to pursue their own dreams. Grelle's parents, Ervin and Ella, have both passed from this life, but he still has his brothers, Carl and Marvin, living nearby, as well as his sister, Mary, who lives in Fort Worth. Joyce's three sons, Zach, Emitt and Carl, and their families are also close.
Grelle began drawing and painting when he was very young, and was fortunate to have James Boren & Melvin Warren, two professional artists and members of the prestigious Cowboy Artists of America, move to the area when he was still in high school, and it has had a lasting impact on his direction & career. Mentored by Boren, he had his first one-man show at a local gallery within a year of graduating from high school in 1973. Since then, he has produced some 30 one-man exhibitions, including annual shows at Overland Gallery in Scottsdale, Arizona, from 1989 through 2014, and has won regional and national awards at shows around the country.
Grelle was invited into membership with the Cowboy Artists of America in 1995, fulfilling a dream that began in the early 1970s when he first met Boren and Warren. That same year he was invited to participate in the first Prix de West Invitational at the National Cowboy & Western Heritage Museum in Oklahoma City. Since then he has won the Prix de West Purchase Award twice (one of only seven artists to do so), the Nona Jean Hulsey Rumsey Buyers' Choice Award twice, the CA's People's Choice Award in 2002, the CA's Ray Swanson Award in 2008, the CA's Buyers' Choice Award in 2011, 2012, and 2014, and the Silver Award for Water Solubles in 2012 and 2014. He was awarded the Legacy Award by The Briscoe Museum in 2012, for his impact on western art, and was presented the Spirit of the West Award by the San Dimas Festival of Arts in 2016. Other major invitational exhibitions and sales Martin has participated in include The Masters at the Autry Museum in Los Angeles, and the Quest for the West at the Eiteljorg Museum in Indianapolis, the Coeur d'Alene Auction, and the Jackson Hole Art Auction. Grelle has also been featured in a number of publications, including Art of the West, Western Art Collector, Southwest Art, Western Art & Architecture, Persimmon Hill, American Cowboy and Western Horseman.
Beyond his studio, Martin teaches an annual weekend workshop along with his friend and fellow CA Bruce Greene—which they have done for 24 years straight—and mentors aspiring artists. He has donated work to a number of organizations to aid in their progress, including The Bosque Arts Center in Clifton.
He has twice served on the board of directors for the CA, as president for 2014, and as chairman of CAA 50th Anniversary Events in 2015.